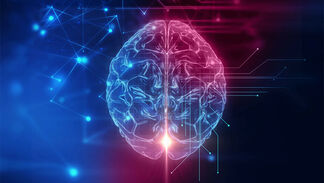 Doctor of Business Administration (DBA)
The Henley Doctorate of Business Administration (DBA) is one of only nine programmes globally to have gained the prestigious AMBA accreditation. Since its launch in 1992, the Henley DBA is thought to be the most established in Europe with the highest number of graduates to its name from over 30 countries around the world.
The MSc/DBA programme contributes to the research excellence of Henley Business School. The theses produced receive commendations from accrediting bodies and examiners alike. Candidates include prestigious competition winners and the quality of theses is regularly praised as being the highest quality by scholars with global reputations in their field. Research associates are members of our School structure and are encouraged to take part in activities of our research centres. By conducting original research in their specialist area, candidates are able to further their careers and build expertise to contribute to grow competitive advantage and differentiate themselves in the marketplace.
What is a DBA?
The Henley Doctorate of Business Administration (DBA) is a part-time professional doctoral degree with an international scope and reputation, designed to enhance executive and professional practice through the application of sound theory and rigorous research into real and complex issues in business and management.
It enhances the capability to develop knowledge and theory, and their application. Key to this is a programme to develop personal, consultancy and research skills in the context of rigorous and relevant research.
Aims
The Henley DBA will enable you to:
Develop a sound understanding of the relevant conceptual and theoretical underpinnings of your chosen area of research into business and management
Have a detailed understanding of applicable techniques for research and advanced academic and management enquiry
Create and interpret knowledge through original research. Enhance both your performance as a reflective practitioner and your professional practice
Develop personal, consultancy and research competences to undertake rigorous research at an advanced level that contributes to theory and practice in business and management
Who should consider a DBA?
The programme will be of particular benefit to experienced senior executives, consultants, management educators and business school academics. A DBA from Henley will enhance professional capability and credibility, develop networks, and provide a firm foundation for further career development or a major career move. Employers benefit from supporting candidates for the DBA by attracting, developing and retaining key talent and building knowledge for competitive advantage.
DBA and PhDs – Equal but Different
The DBA has both rigour and relevance as it contributes to theory and practice in business and management. The DBA typically focuses on research 'in' organisations rather than research 'on' organisations. It is more likely to involve cross-disciplinary work and mixed methods and contribute to developing students' own practice and development.
Please contact Chris Raudonat for more details: