About Henley Business School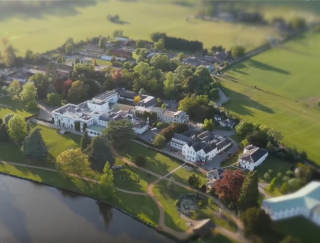 Where business comes to life
Founded in 1945, Henley is one of the oldest business schools in the UK and part of the University of Reading. We are also among an elite group of business schools to be triple-accredited for the quality and capability of our faculty and output.
Our ambition
We aim to empower individuals to become great professionals and outstanding business leaders who think with clarity and act with confidence and conviction.
We always seek to improve upon everything we do and be recognised for:
Being a truly international business school
The excellence of our learning experience
World-class research and thinking
Our sense of community and responsibility
The strength of our networks
The breadth and depth of our relationships with industry
We will be an engaging, focused and distinctive business school
Our unique approach
What we do
We equip our students with a deeper and broader understanding of what is current, relevant and right in business – and in doing so, enable them to become highly capable, responsible leaders.
How we do it
By combining the latest theories, knowledge and practices with a passionate determination to help our students be the best they can be. We are all about business but even more so, we are all about you.
Each and every one of us has different motivations and a unique set of abilities. At Henley we make it our business to help you fulfil your potential by unlocking the real and even more capable person within. We will engage with you on every level to give you the confidence, skills and focus to tackle your challenges and attain your goals.
Known the world over for excellence
Our international reputation
Henley is widely recognised for its diversity and international reach:
150 academics from 18 countries, widely published
Over 7,000 students from more than 140 countries
2 UK campuses
International campuses and offices in:

Denmark and Sweden
Finland and Estonia
Germany
Ireland
Malaysia
Malta
South Africa

International partnerships, jointly delivering programmes:

Canada (Rotman, Toronto): DBA
China (BIT, Beijing): BA Accounting and MSc Informatics
Ghana (University of Ghana Business School): MSc Management Information Systems
Italy (Ca Foscari, Venice): BSc Finance and Management
Greece (Alba, Athens): MSc International Shipping and Finance

We also have several other international partners supporting student exchange
Our industry connections
Our industry connections bring learning and career opportunities with leading organisations such as:
Aviva
BBC
British Airways
BNP Paribas
Deloitte
DTZ
BskyB
First Direct
Lastminute.com
Telefónica
O2
Vodafone
GE Healthcare
PwC
Barclays
J Sainsbury
Virgin Galactic
Microsoft
Pfizer
Savills
Research and expertise
Many of our faculty are internationally-renowned and widely published in their respective fields and are engaged in academic and applied research. A large number of our academics draw upon their experiences as leaders and consultants to international organisations at the highest level.
Research at Henley is both pure and applied and is driven through six academic areas and 24 internationally-recognised research centres and knowledge hubs. We work closely with governments and organisations internationally and help to drive the global research agenda across a uniquely broad range of fields.
With 150 research-led faculty members, widely published academics and cited experts regularly featuring in the national media, the faculty members at Henley Business School are world-leading. Some are practitioners in the industries they teach, giving our students real-time access to business insights and expertise.