The Henley Experience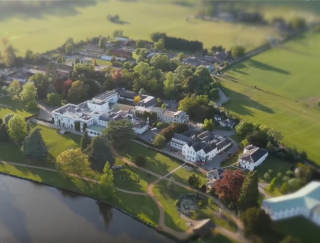 Explore Greenlands campus
Professor John Board, Dean, Henley Business School
"The Henley Experience blends the development of knowledge, personal skills and behaviour with state-of-the-art teaching and learning environments and an inheritance of strong belief that the role of wealth creation in society is to better everyone rather than just the few. What emerges at every level are people whose values and attitudes say as much about them as their capabilities and who contribute to building a better future in every walk of life."
The Henley ethos: We will be an engaging, focused and distinctive business school
Personal development
Taking a whole-person-approach, Henley focuses on developing your abilities as a responsible, principled and entrepreneurial leader. You will further your development through:
Coaching
Mentoring
Workshops
Guest speakers
Support
One-to-one meetings
A global cohort
Access to the University of Reading facilities
The Henley community
From your first day at Henley, you are a part of a global network of professionals from every industry and every level of experience and seniority. Our alumni group has over 76,000 alumni from every corner of the globe, offering networking potential and the chance to keep up-to-date with the latest thinking, news and opportunities to further your career and education.
Strong relationships
Relationships at Henley are not only built between students and participants – but also with the faculty and staff that support your personal journey. Many of our faculty are internationally-renowned and widely published in their respective fields, and many are engaged in academic research. Our staff are regular contributors to the media and bring a wealth of professional experience, with many having worked for leading organisations internationally. Often it is these relationships that can make the difference in your career, and it is why many find the Henley experience so richly rewarding.