Boardroom Skills
Suitable for
Current and future board members and those who work with them (including executive and non-executive directors)
Dates
TBC
Attendance
Part-time
Location
Hamburg
Fee
1,500€ (inc. VAT)
Programme length
2 days
At a glance
Understand your leadership strengths and how to use them to maximum effect in your role
Deepen your knowledge and achieve your personal and professional goals
Work on live challenges common in emerging markets and interact with start-ups in advanced markets at an international level
Benefit from highly-experienced, inspiring academic tutors
Meet, and share experiences with, an array of like-minded multinational professionals from a wide range of industries
Overview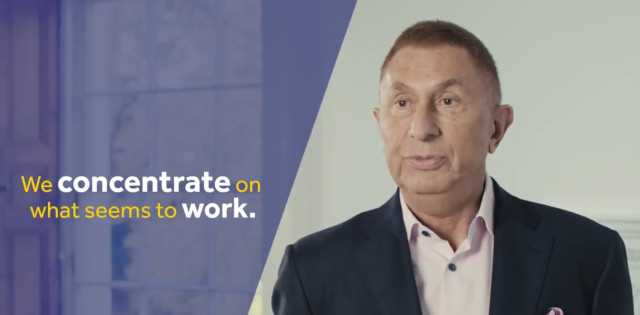 The Boardroom Skills Programme equips you with the knowledge and skills needed to become an effective board member. It will debunk the myths and provide you with a comprehensive understanding of the role.
Informed by Henley's extensive global research, the programme empowers you to diagnose and respond to your board's specific challenges.
Small yet diverse learning groups give you a confidential forum in which you can share your experiences. You will also learn through stimulating practitioner-led sessions and high profile guest speakers.
Key benefits
For individuals
Understand how to add value and determine competitive advantage in your organisation
Gain the self-confidence to maximise your role on the board
Develop the skills and knowledge to facilitate others to fulfil both their individual and collective potential
For businesses
Develop board members who fully understand their roles and obligations, and who appreciate the value of shared goals
Generate greater loyalty, retention and productivity throughout your organisation
Develop an approach that supports your organisation's reputation and is in line with your values and ethics
Course Structure
The programme is delivered in person which allows an engaging and stimulating experience that will give you a unique insight into the boardroom.
Led by Professor Andrew Kakabadse, the programme is based around practitioner-led experiences and research. Over the sessions you will be introduced to a number of high-profile board experts who will share their knowledge and expertise in frank and open conversations and presentations. Through confidential group discussion, questioning and sharing your own challenges, you will get an in depth understanding of what really goes on in the boardroom and how you can make the best contribution.
The learning style offers a personal approach, with close interaction with the Programme Director.
In-person: Delivered over 2 days
Programme content
Board structure and responsibilities
The composition, role and dynamics of boards, including director relationships and their effect on the functioning of the board
Board diversity
The contribution of sub-committees and non-executive directors
Strategic performance (your own, your board's and your organisation's)
How to engage fully with stakeholders
How to influence and effectively manage relations
When boards become dysfunctional
Your organisation's competitive advantage and how to leverage it
Governance and its role in sustainable success
The importance of corporate, social and community responsibility and reputation
The programme also covers:
Role and contribution of investors
How to get on to a Board
Moral dilemmas
Informed by research with top teams globally
Programme Director Professor Andrew Kakabadse has collated the biggest database of boards in the world, from 37 countries including China, Russia, the Middle East and the USA. This research informs the Board Directors' Programme, giving you additional insight into your unique board challenges.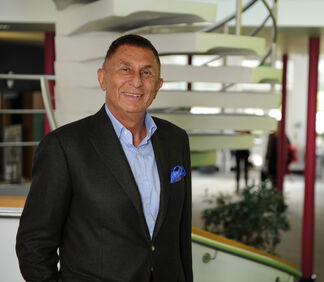 Teaching Staff
Professor Andrew Kakabadse
Professor of Governance & Leadership, Programme Director, The Boardroom Skills Programme, Chairman of the Henley Directors' Forum
Professor Andrew Kakabadse has undertaken global studies spanning over 20,000 organisations (in the private, public and third sector) and 41 countries. His research focuses on the areas of board performance, governance, leadership and policy.
His background is in environmental sciences, public policy, child guidance and psychiatric social work, and organisational psychology.
Andrew has published 45 books and over 250 scholarly articles, including bestselling books The Politics of Management, Working in Organisations, The Success Formula and Leadership Intelligence: The 5Qs. He has won numerous prizes for his scholarly articles.
He has consulted for the British, Irish, Australian, Omani, UAE and Saudi Arabian governments, as well as Citi, Bank of America, BMW, Ford, NatWest Bank, RBS, British Airways, Lufthansa, Swedish Post, Severstal (Russia), Heidrick and Struggles, KPMG, Bank of Ireland, Royal Ulster Constabulary and numerous other organisations. He has acted as an advisor to several UN agencies, the World Bank, charities, and health and police organisations.
Andrew is listed in Who's Who and is a life member of the Thinkers 50 Hall of Fame. He is a Fellow of the European Academy of Science and Arts, the British Psychological Society, the British Academy of Management and the Institute of Chartered Secretaries. He has lectured all over the world and held numerous visiting positions including Macquarie University (Sydney), Center for Creative Leadership (USA) and Université Paris II Pantheon-Assas.
Executive Education at Henley
For 75 years, Henley Business School has developed confident and resilient business leaders. Executive Education at Henley is:
Practical: we combine academic rigour with a strong practical focus, so you can immediately apply what you have learned back in your organisation.
Relevant: Henley faculty are experienced practitioners who can support you in exploring solutions to your organisation's challenges.
Collaborative: Open programmes enable you to expand your network, gain new perspectives and share ideas with peers from a range of backgrounds and sectors.
Personal: deliberately small learning groups allow you to benefit from individual attention and a confidential environment. We encourage you to understand your unique strengths, leadership style, and areas for development.
Please contact Dr. Thomas Kunze for more details: