Programme Overview
The Global Executive MBA uniquely delivers proven leadership teaching with international insight. It builds on our flagship Executive MBA which has been running for over 50 years.
The programme will empower you to become an exceptional leader who thinks and acts with clarity, confidence and conviction. Personal and professional development are woven into the fabric of our MBA degree.
You'll gain a profound understanding of yourself as well as clarity on your future career direction and goals. Our experienced and inspiring tutors will support and challenge you every step of the way.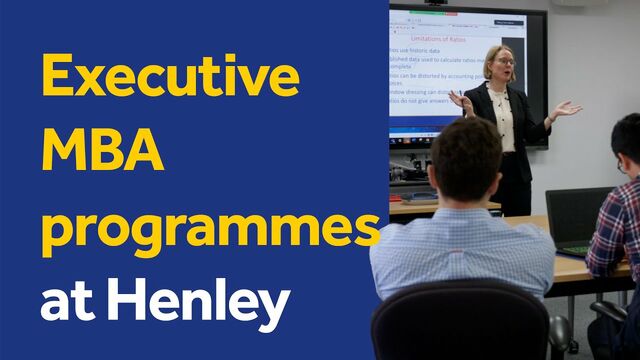 The Global Executive MBA is a part-time programme that runs for 21 months (with flexibility to extend to 27 months).
The programme is delivered across our four campuses in the UK, Denmark, Finland and Germany.
You will take part in two Global Immersion Study trips. First, you'll work with an NGO, charity or start-up in the USA or China. Next, you will travel to South Africa, to make a direct impact on organisations grappling with critical social issues. Alumni often name this trip as the most life changing and memorable aspect of the programme.
We use a combination of interactive and highly practical workshops, group learning and self-study. At Henley, we place great importance on building a community of peers that stretches beyond the length of the MBA.
This Executive MBA is a truly international experience, with a global focus to its syllabus and research projects.