Board Leadership – a challenge of engagement Part II
education & coffee Event
Why is engagement crucial for boards operating in increasingly demanding and competitive environments, and how do the crucial components of compliance and stewardship factor in to make organisations successful? Andrew Kakabadse, Professor of Governance and Leadership at Henley Business School considers the issues.
After the event, there will be an opportunity for a direct exchange with the speaker (Q&A session / approx. 10 minutes), which you can then continue with the other guests over a small breakfast.
Register

education & coffee: Board Leadership – a challenge of engagement part II – mit Prof. Andrew Kakabadse, Henley Business School

Attendance mode:
At location
Location:

Business Club Hamburg

Address:

Elbchaussee 43 22765 Hamburg

Status

:
Scheduled
Starts at:

Tue, 07 Sep 2021 08:00

Duration:

150 minutes

Language:

en

Price

:
€24.00
Price range:

€24.00 -

€24.00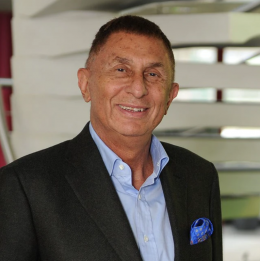 Andrew Kakabadse is a Professor of Governance and Leadership at Henley Business School. He consults and lectures in the UK, Europe, United States, Asia, China, Japan, Russia, Georgia, the Gulf States and Australia. He is currently embarked on a major £2 million global study of boardroom effectiveness and governance practice, with the participation of a number of governments including British Ministers of State. His top team database covers 17 nations and thousands of private and public sector organisations.