Self Awareness & Coach Development
The Henley Coaching Conference – Session by Julia Carden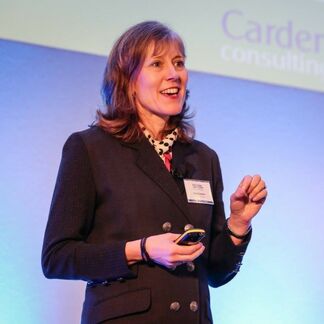 Soon the Henley Coaching Conference will take place where you can hear many speakers talking about different aspects of coaching. One of these speakers is Julia Carden. She runs a coaching and coaching supervision practice and is an accredited Master Practitioner and an ICF PCC Certified Coach. Alongside her coaching practice she is a visiting tutor on the Professional Certificate in Executive Coaching at Henley Business School.
During the Conference she will speak about self-awareness and coach development.
Self-Awareness is a core coaching competency and a 'buzz word' in popular management literature, but there is no agreement about what it is and how to achieve it.
Raising awareness and insight is a core coaching competency (AC, ICF, EMCC), and is perceived to be important for facilitating behavioural change in our clients and that, in turn, relies on the coach's self-awareness. However, there is no consistent agreement about what characterises self-awareness and it is often confused with similar concepts such as self-consciousness and self-knowledge.
Julia realised during her Masters in Executive Coaching that at the core to developing effectiveness as a coach lied in increasing self-awareness, however she quickly realised that she didn't really know what self-awareness really is. This led her on a journey to research and discover what exactly is self-awareness, what role it plays in coach development and how coaches develop it.
As a result of her PhD research exploring the role of self-awareness in the development of the coach, Julia will run a facilitated discussion to challenge you to think about what does self-awareness means for you? Why is it important and how best can we develop it? She will share findings from her recent research and offer you a framework to understand the multiple layers and components of self-awareness.
Click the button below if you want to learn more about the coaching conference next month!