An introduction to eco-coaching
What is so special about this trend?
Standing on the Ridgeway near West Kennet, Wiltshire a dark bank of clouds rolled towards us. The temperature plummeted and snow started to fall. We shivered, wrapped our jackets closer and adopted a slightly brisker pace as we walked back towards our parked cars; our coaching session nearly at its conclusion for the day.

Suddenly the clouds ahead parted to reveal and oasis of clear blue sky set against the ominous banks of gloomy grey.

This moment of calm held within the storm aligned deeper themes within our conversation; opened a window of new possibilities moving forwards and provided a powerful metaphor to reference in the future.

What is eco-coaching?
Eco-coaching draws inspiration from our connection with the environment and wider ecological system. The extent to which the "eco" dimension is actively acknowledged varies from an unconscious natural backdrop to explicitly inviting nature to co-create the coaching process. Each occasion offers the chance to escape our habitual indoor spaces, disrupt daily routines and connect with the wider ecological environment.

Current eco-coaching descriptors range from "coaching outdoors", "green or blue coaching", "nature-coaching" to "walking and talking coaching" which illustrate the diverse range of approaches coaches can adopt to carve out their own niche partnering with clients. The key is to organically interweave concepts and theories alongside existing coaching practices immersed within the natural environment.

Eco-coaching also raises the opportunity to connect our practice with wider environmental and sustainability issues. Coaches form trusted working partnerships with business leaders across the world which presents the opportunity to invite the forgotten stakeholder, our environment, into open dialogue. The initiation of these overdue conversations could support the sustainable transformation of the environment and shape a brighter future for ourselves and planet earth.
Benefits of eco-coaching
The known advantages of connecting with the environment can be traced back to Ancient Greece where Aristotle walked with his philosophy students around the Lyceum. More recently evidence-based research has proven a multitude of physical, mental and emotional benefits:
Deeper ability to contemplate and reflect.
Increased cognitive control and replenishment of directed attention.
Greater awareness towards individual behaviour, emotions, values and beliefs.
Stronger connections towards self, others and the environment.
Expanded sense of identity beyond the ego and development of the ecological self.

Practical considerations
Eco-coaching necessitates preparation and planning where the following should be considered: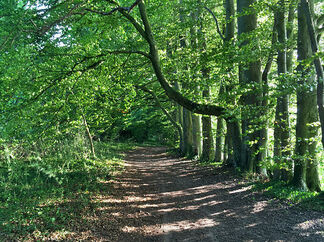 Dynamic Environment: Stepping outdoors involves an element of the unknown and risk; from the overt physical safety to hidden psychological safety and emotional containment. Embrace an organic and fluid mindset into your practice. The multi-sensory environment can initially seem both distracting and overwhelming for both the coach and client.

Health and Safety: Make sure first aid, public liability and professional insurance are covered. Clarify any medical conditions relevant to walking outdoors that might not usually arise. Consider your personal safety especially meeting a new client for the first time.

Client Comfort: Some clients are content to wearing waterproof jackets and boots and huddling under an umbrella while some might prefer a more comfortable dry option. Co-create the entire outdoor element with your client and reference in the coaching contract.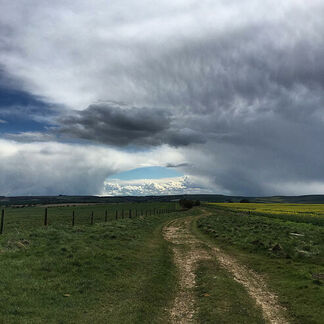 Location: Think about the venue (near nature versus wilderness) and route in relation to terrain, distance, accessibility, session timings, fitness levels, confidentiality and medical issues.

Experiment: Trial the concept in advance with your peers or willing clients. Select an accessible local park or open space to test, then adjust and learn from the experience.

Next steps
If the concept of eco-coaching appeals spend some time reflecting on your deeper personal relationship with the environment; then how these thoughts, feelings and beliefs could be integrated into your coaching practice. You can also read our Insight Guide 'How can I use ecopsychology in my coaching practice' here.