What the Marketing Materials Don't Tell You About an Executive MBA
To be able to focus on your work is easy on such a beautiful campus with other like-minded people
When people ask me what I miss about the two years I spent studying for an Executive MBA at Henley Business School, I tell them about the beauty of the Greenlands campus, about the once-in-a-lifetime study trip to South Africa and about my cohort of fellow students.
I don't tell them that I miss doing the assignments because who would believe me anyway?
Assignments are the papers that you write at the end of a module. They come with clear guidance on what needs to be covered, they get graded and there's a deadline for submitting them. Assignments are the price you pay for wanting to learn, the punishment for having the audacity to think that you can have a full-time career and do a part-time MBA as well. Their deadlines will inevitably collide with other priorities and at some point, you will inevitably read back what you wrote and hate it all. They are definitely not the unique selling point of an Executive MBA. But if I'm being honest with myself – and now with you – I do miss the assignments.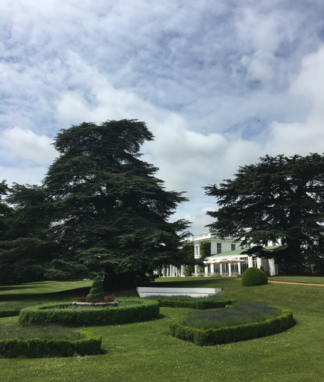 There is a certain calmness when you sit at your desk, usually rather late into the night, and get on with writing. It's a sense of focus and purpose that is rare to find in our busy daily lives where emails and phone calls constantly draw our attention. Assignments are a chance to deep-dive into a specific problem, usually one that you yourself have defined and have a vested interest in solving. It's a chance to put everything you have learnt to use and to concentrate on things that you have a specific interest in. I loved writing assignments (though mainly when I had submitted them and the pressure was off) and I miss those late nights of deep attention to solving one problem.
Of course, I also miss the beauty of the Greenlands campus. Do a quick search on Google Images and you'll know what I mean. It's also true that the study trip to South Africa was a once in a lifetime adventure of immersive learning.
And most of all, I miss my cohort and the friends I made. We still keep in contact and I even manage to see some of them every now and again but I miss the regular weekends at Henley. During the day, we would work together in teams solving and presenting case studies. You get to know each other quite well during that kind of group work where five-six people have to agree on a conclusion…  You get to see both the good sides and the challenging sides of yourself and your fellow students, but at the end of the day, when everyone goes to the bar, the disagreements are forgotten. One of the women from my cohort made us all a photo album for our graduation and when I leaf through it, what stands out are the smiles, the camaraderie and support.
A Henley Executive MBA is a big commitment but I didn't undertake it alone. I was part of a group and we did it together. I spent many days and nights working on my final dissertation, the Management Research Challenge, but I would never have handed it in on time if it hadn't been for the fellow students who helped me out when it was printed and bound incorrectly and needed emergency re-printing and submitting while I was on a business trip.
So even though I miss the assignments, that's not what I tell people because the assignments are not really what matters. What matters are the friendships you forge and what they teach you as you work towards your Henley Executive MBA graduation together.
Written by Laerke Marie Norn