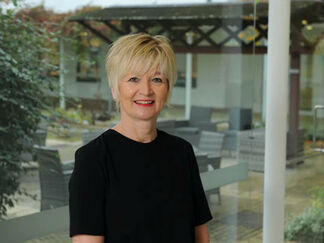 Teaching Staff
Tracy Barr
Executive Fellow & Lead Tutor
Tracy is Executive Fellow and Lead Tutor on the Professional Certificate in Coaching. She is a practising Chartered Occupational Psychologist with twenty years consultancy experience, specialising in leadership development, executive coaching, team coaching, coaching skills development and coaching supervision. She is a Henley-accredited coach, and has her own coaching practice as well as working as an Associate Coach on Henley leadership programmes.
When coaching, she draws on a range of techniques including cognitive behavioural, performance, solution-focused and goal-focused coaching. Tracy is also a Coaching Supervisor, having completed a postgraduate certificate in Coaching Supervision from Oxford Brookes University.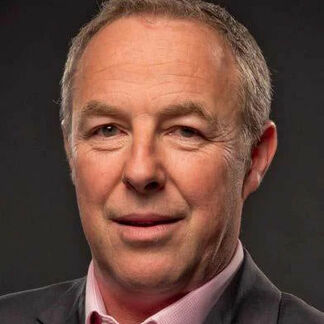 Dirk Anthony
Executive Coach, Consultant, Visiting Tutor
Dirk is a Henley-accredited executive coach who graduated with distinction from Henley's MSc in Coaching and Behavioural Change. Dirk's background includes senior leadership roles in successful media organisations, as well as managing teams in consumer-facing and commercial roles. He has been responsible for significant change management programmes in public, private and government-owned organisations. Dirk is a proponent of transformational leadership and performance coaching.
As a founding partner of Blank White Page, Dirk now works with organisational leaders and their senior teams to provide strategic advice and coaching through times of change, be it during company growth phases, exits, acquisitions, restructures or changes in culture. He does all of this with a purpose to impact positively on organisational performance.
Julia Carden
Visiting Tutor
Julia is a Visiting Tutor for the Henley Professional Certificate in Coaching. She is an accredited Senior Practitioner Coach with the EMCC and coaches a range of leaders across different sectors. Alongside her coaching work, Julia works with organisations and teams raising awareness on how behaviours impact others; she is driven by the question 'why do people behave in the way they do?'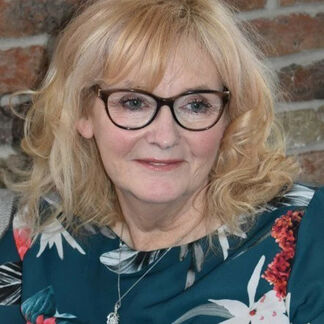 Karen Foy
Lecturer in Coaching and Behavioural Change, Executive Coach, Coach Mentor
Karen Foy is a Lecturer in Coaching and Behavioural Change at Henley Business School. She has fifteen years' experience as a coach and holds an MSc in Coaching Psychology from the University of East London and a degree in Psychology from the University of Sheffield. Karen is a Professional Certified Coach (PCC) with ICF and is a certified coach mentor. As a past UK ICF Board Director she has led the professional development for UK Coaches and supported the local coaching groups around the country. She has worked with aspiring coaches from global organisations to support their development and learning towards becoming accredited coaches, providing training, mentoring and supervision.
As an Executive Coach Karen provides coaching to support executive board teams and individuals of complex organisations to navigate their way through a constantly changing environment. Her facilitative style steers her clients towards a more systemic view of the business to create and deliver a more strategic vision. She has designed and delivered bespoke change programmes to improve performance and uses a range of diagnostic tools to help individuals, teams and organisations to develop.
Prof. Alison Hardingham
Executive Fellow & Lead Tutor
Alison is Executive Fellow and Lead tutor for the accredited Henley Professional Certificate in Coaching programme and the Henley MSc in Coaching & Behavioural Change. She is a well known and widely published psychologist, specialising in individual development, leadership and change at a personal and organisational level. She is also a very experienced executive coach and coaching supervisor.
Alison is a visiting executive professor, and works on a number of the senior management and leadership programmes at Henley. Her book, The Coach's Coach, was published by the CIPD in 2004.
Ann James
Executive Fellow and Lead Tutor, Coach, Coach Supervisor
Ann is an ICF accredited coach (PCC) and part of the team of tutors on Henley's Professional Certificate in Executive Coaching. Her approach to coaching and supervision is eclectic, drawing upon a range of disciplines, instruments, models and frameworks. She has a particular interest in neuroscience, neuropsychology and applied positive psychology in coaching and coaching supervision. Her MSc research explored the neuroscientific aspects of performance anxiety and strategies for managing it.
Ann has an M.Sc in Coaching & Behavioural Change, a Professional Certificate in Coaching aswell as a Professional Certificate in Coaching Supervision, all from Henley Business School. Ann also has an M.A. in Education from University of Wales and is a Member of the Association for Professional Executive Coaching & Supervision.